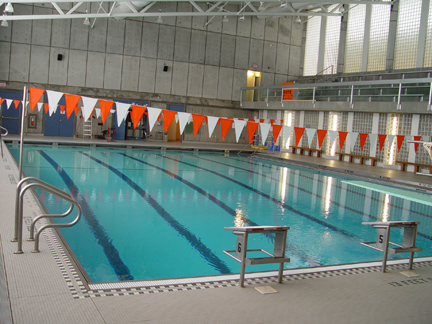 Service Area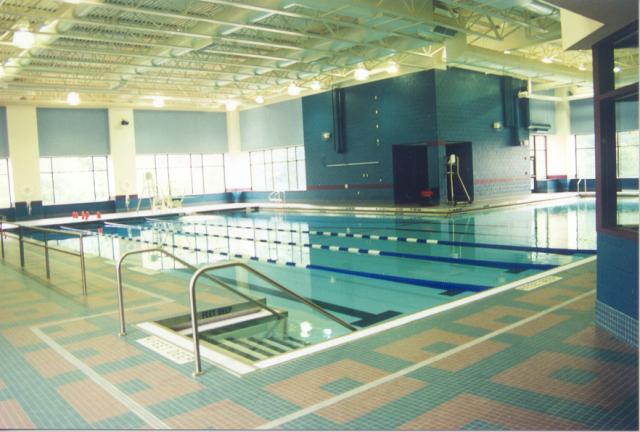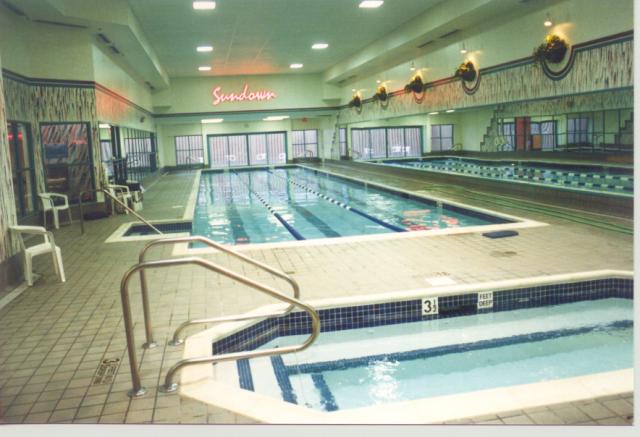 K&K Gunite Pool Builders, Inc. Commercial Gunite Swimming Pools.

We have constructed many indoor and outdoor commercial pools and spas from 8' x 40' indoor lap pools to 45' x 75'1" competition pools to your basic hotel pool. We have built many school pools such as Albany Academy, Emma Williard, Taconic Hills, Ballston Spa, Mohonasen, Ravena, Beacon, and many more.

Basic Pool Package Includes:
NYSDOH Submittals and Approvals
One set of steps in the shallow end
Depth of choice
Set of prints
Stone or gravel base under pool if required
Engineered Gunite pool shell
Complete recirculation and filtration system utilizing schedule 40 PVC, 80 PVC or CPVC piping
Stainless Steel Gutter on pools 1600 sq. ft. or larger
Six inches of frost proof mosaic tile at water line on pools 1599 sq. ft. or smaller
Depth markers
Tile trim on steps
Color and pattern of tile to be the choice of Owner
White bullnose coping on pools 1599 sq. ft. or smaller
Marcite interior finish - white, Diamond Brite colors or All Tile Interior
Underwater lighting
2 - main drains sized per pool w/VGB Grates
All maintenance equipment
Choice of cartridge or sand filter
Backboard w/straps, pocket mask, first aid kit
Flowmeter, FlowController
Chlorination/Bromine system
Deck Drain, if needed
Work Not Included:
Building Permit
Electrical and pool grounding
Excavated materials removed from job site
Fine grading and seeding of disturbed areas
Decking
Fencing
Gas hook-up for pool heaters
Water supply

There are many optional items and extras such as:
Pool heaters. . There are two types we offer, Gas (Natural or Propane) or a Heat Pump that uses indirect electric heat.
The gas is a standard gas pool heater that is cheaper to purchase, heats the water quickly, but costs more to run.
The Heat Pump draws in air (45 degrees or warmer) through the heat exchanger, transfers the heat to warm up a pool up to 102 degrees. The unit costs more, takes longer to heat the water, but costs about 2/3rds less to run. The initial cost of the heat pump vs. a gas heater is made up in the first year of use. For outdoor pools only.

Chemtrol Automatic Chlorination System
Coping stones. There are two additional choices, brick and bluestone coping.
Competition Equipment: Starting platforms, backstroke markers, diving boards, lane lines, floating bulkheads, etc..
Lighting.We offer The SAm light which has a color wheel built in to change the color of the water. We also offer fiber-optic accent lighting.
Covers:We install Under track Automatic safety pool covers and Merlin brand Winter safety covers.
Other:Other options include a custom Gunite spa complete with its own equipment package, water falls, and fountains.


If you have any questions of if we can be of further help, please do not hesitate to call or email. If you would like a K&K representative to visit your home and/or site, please call the office to set up an appointment at your convenience.